PUBLIC-PRIVATE PARTNERSHIPS
NASTEC International has spent the last three decades providing the highest level of security services available worldwide. As a global leader, we work diligently to develop solutions that provide safety and security.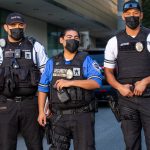 ARMED PATROL AGENT
The use of Armed Patrol Agents deters violence and the commission of crimes. Nastec's Armed Patrol Agents are specialized in public safety assessments and are trained to respond to difficult situations and patrol areas in a friendly way connecting with locals while ensuring their safety. Our Armed Patrol Agents are a component of a specialized security program we have developed for working with police departments and school districts. Our system also includes a ground-based intelligence control center, with real-time risk monitoring and a communication system, that allows supervisors direct access to security during emergencies and immediate access to information for officers to arrive immediately on the scene. Our Armed Patrol Agents have advanced and specialized training in assessing threats to public safety and experience collaborating with government law enforcement agencies to ensure we meet all public safety needs with the most up-to-date surveillance capabilities and safety enforcement techniques. Our Armed Patrol Agents are experienced in providing support for your public safety needs, whether it's for the military, law enforcement, school districts, or other public safety agencies.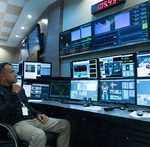 Real-Time Command Post
Our Real-Time Command Post offers real-time updates on surveillance intelligence and social-media monitoring with communications dashboards accessible to all parties to maximize the collaborative benefits to our business partners. The need for intelligence surveillance during security operations cannot be underestimated. While security agents patrol to ensure safety from physical threats, Real-Time Command Post recognizes premeditated and real-time threats as they occur. Our Real-Time Command Post assesses these threats with real-time updates on intelligence for quick agent response to minimize harm and prevent security threats. Whether for routine or emergency operations, decision-makers require a reliable tool capable of accurately and quickly conveying information to them, without endangering the responding forces. We are currently providing 24-7 monitoring agents, working inside the police station.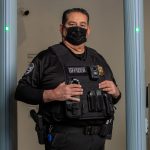 ARMED CITY HALL PROTECTION
Armed City Hall Protection is dedicated to screening visitors, metal detectors screening, and providing specialized security practices to provide reliable nonstop security services to protect government officials and ensure our intelligence identifies any possible threats with cutting-edge security intelligence monitoring. Our Armed City Hall Protection monitors the surrounding areas and regulates access points to maximize security. Our team has specialized training for addressing complex and emergency situations and works closely with law enforcement to ensure all safety concerns are addressed in collaboration with our police partners.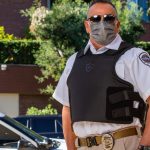 UNARMED AMBASSADOR SERVICES
Unarmed Ambassador Services is dedicated to providing the most reliable and highest performing public safety practices and serving as local liaisons providing guidance for city visitors, residents, and merchants. Our team is tasked with protecting public security and serving the community for common good. Unarmed Ambassador Services supports government agencies by providing support, compelling solutions, reliable intelligence products, and superior security support. Our team has specialized training in community engagement, threat assessment, and emergency response to assist with your public safety needs.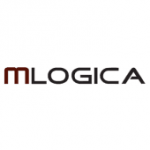 Mlogica
mLogica, a technology and product consulting company, was founded by leaders from leading technology organizations including Sybase/SAP, EDS/HP, CSC, and IBM. DmLogica has a team of Big Data architects, data scientists, engineers and developers who specialize in Cloudera and Oracle BDA Hadoop services with expertise in product administration, analytics, architecture, design, and development.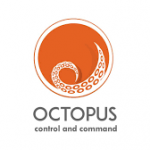 Octopus
OCTOPUS command and control software and apps allows information/cyber, safety, logistics security officers manage manpower, procedures and technology in day-to-day routine and in emergencies. OCTOPUS interfaces with all organization systems and links all end users through a mobile app. OCTOPUS allows for efficient management of technological systems and of information security, safety, logistics and security teams of the organization in one database. This software is designed for installation in secured sites and facilities, such as smart cities, banks, offices, factories, hotels, hospitals, shopping malls, airports and many more.