Nastec-home-banner
PUBLIC PRIVATE PARTNERSHIPS
WORKING WITH MUNICIPALITIES
Nastec-home-banner
PUBLIC PRIVATE PARTNERSHIPS
WORKING WITH SCHOOL DISTRICTS
Nastec-home-banner
PUBLIC PRIVATE PARTNERSHIPS
WORKING WITH POLICE DEPARTMENTS
Nastec-home-banner
GLOBAL SECURITY SERVICES AND MANAGEMENT
FULL SERVICES SECURITY AND RISK MANAGEMENT SOLUTIONS
PUBLIC PRIVATE PARTNERSHIPS
NASTEC IS COMMITTED TO PUBLIC PRIVATE PARTNERSHIPS – SUPPLEMENTING MANPOWER Professionals IN THE FOLLOWING CATEGORIES.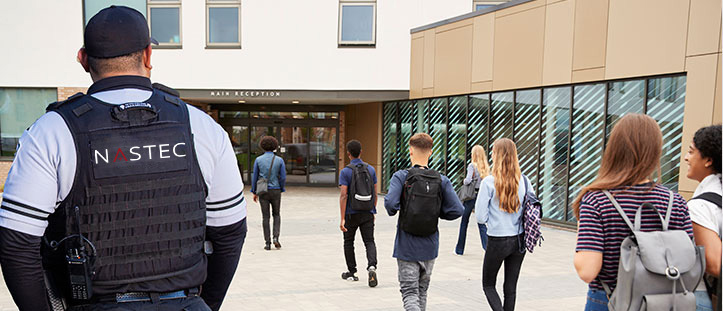 Armed Response Agent
Real-Time Command Center Agent
Armed Patrol Supervisor Agent
School Event Armed Agent
Point of Entry Management
Active Shooter Training for School Personnel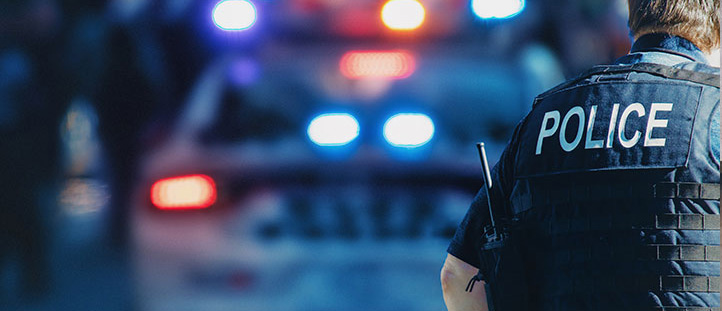 Police/ City Public Private Partnerships
Armed City Hall Protection
City/ Police Command Center
City/ Police Patrol Services
Real-Time Command Center Agent
Traffic Control
NASTEC IS COMMITTED TO PROTECTING YOUR COMMUNITY AND SAFEGUARDING YOUR LIFESTYLE
Frequently Asked Questions
Q: What are the main 3 benefits as to why a Police Chief or City Manager should explore a Private Public Partnership with Nastec?
Force Multiplier: Nastec can quickly deploy a large number of security professionals during emergencies, protest or special events. This allows police departments and city managers to fill gaps in their security personnel without having to hire additional officers. Nastec guards are not coming in to supplant the officers but rather to support City Managers and Police Chiefs in their time of need.
Cost Share: Cities are realizing the value a public private partnership brings and teaming up. By sharing the costs of certain projects or services cities' budgets can go further. By outsourcing certain functions, police departments and city governments can save money while still receiving high-quality security services. 
Improved outcomes:

Partnering with Nastec can help police departments and city governments achieve better outcomes in terms of public safety and community relations. By leveraging Nastec's expertise and resources, law enforcement officials can focus on their core responsibilities while still providing effective security services to their communities.
Q: What are the 3 most pressing issues in law enforcement today?
The following 3 issues are most pressing in today's law enforcement; in no particular order:
Recruitment: The hiring rate for California police departments has decreased by 70%, a trend that is mirrored across the country. Police chiefs are working hard to retain high-quality officers.
Community Relations and Law Enforcement Image: As law enforcement agencies work to rebrand themselves, building positive relationships with their communities is a top priority. Police departments are striving to bridge the divide between officers and community members. It is crucial for society to show appreciation for police officers and acknowledge the nobility of their profession.
Crime: Over the past three years, there has been a significant increase in violent crime.
Q: How does one replicat Nastec's Public Private Partnership program in their community?
A city manager, police chief or superintendent replicates Nastec's PPP program by following these simple 3 steps:
Assess the needs: Let Nastec conduct an on-site assessment to identify the needs and challenges of your public safety and security threats. We will consider the existing resources, personnel, and budget available to address these needs.
Develop a partnership agreement: Work with Nastec to develop a partnership agreement that outlines the roles and responsibilities of each party, the scope of services to be provided and the financial arrangements of the partnership. Nastec has a track record of successful public-private partnerships and experience working with law enforcement and city agencies.
Implement and evaluate: Implement the partnership and monitor its effectiveness over time. Engage community stakeholders, including law enforcement officials, community members and local leaders, to build support and understanding for the partnership; address any concerns or questions that may arise and communicate the benefits of the partnership. Evaluate the partnership regularly to identify areas for improvement and adjust the partnership as needed to better meet the needs of the community.
Worthy of trust and confidence since 1994
We work with our clients to accomplish their needs and vision. Our security comes through services that inform, empower, and inspire certainty.
Unrestricted access to our most experienced security consultants allows us to transform risk into opportunity. When clients are kept in the know with crucial information and vital insights, they feel secure in making strategic decisions.
Our commitment is to safeguard your lifestyle and defend your freedom. It's what enables us to feel worthy of the trust and confidence we've instilled in our clients since 1994.

EXCELLENCE
More than a goal. It is a lifestyle.

INTEGRITY
Adherence to ethical practices is the only acceptable means.

EQUALITY
All people are deserving of freedom and protection.

FOCUS
Investigation begins with a critical eye. Attention to detail is the key to success.

COLLABORATION Cooperation is the reason we exist, and we employ this with our entire network.

23875 Ventura Blvd #204
Calabasas, CA 91302