LEADERSHIP WITH EXPERIENCE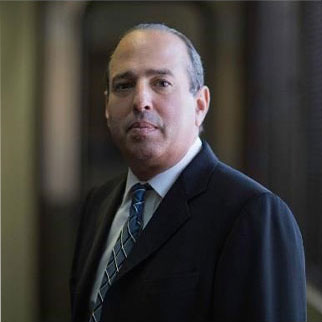 Sean Ben-Manahem
Founder
Sean is a dynamic entrepreneur with a rich background in security and defense. With extensive military experience in the Israeli Defense Forces and specialized training in risk assessment and executive protection, Sean established Nastec International with a focus on providing personalized security solutions. Over the course of 30 years, Nastec has evolved into a leading investigation, risk, and security management company, offering a comprehensive range of services worldwide, including security consulting, investigations, procurement, and family office security management. Sean's commitment to delivering assurance and instilling confidence has made Nastec a trusted partner for clients seeking protection and strategic decision-making support.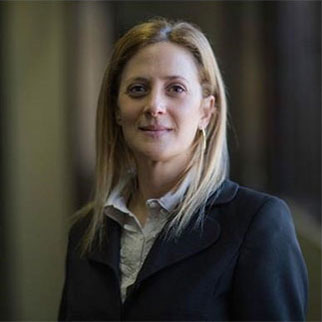 Shiraya Honig
CEO/CFO
Shiraya Honig, CPA, is an accomplished professional with a diverse background in finance, business management, and investigations. Holding a Bachelor's degree in Accounting from California State University Northridge, Shiraya became a Certified Public Accountant in 2013. Currently serving as the CEO/CFO of Nastec International, Inc., she has demonstrated exceptional leadership during challenging times, overseeing corporate strategic direction, change management, and performance monitoring. With a strong financial acumen, Shiraya expanded her role from CFO to include responsibilities such as financial statement oversight, budgeting, tax returns, and regulatory compliance. Her earlier experience as an Assistant Controller provided her with a solid foundation in payroll, accounts receivable, accounts payable, and account reconciliations. Outside of Nastec, Shiraya serves as the CEO and Owner of Orion Building Services, Inc., managing corporate operations and providing janitorial services in the Los Angeles area. As a Shareholder at Falcon Management Services, Inc., she assisted clients in managing their business profits. With a dynamic career journey, Shiraya's experience also extends to her role as a Sales Associate at Jewelry Collection, where she gained valuable knowledge in sales and store security protocols. Prior to her professional pursuits, she served as an Office Manager in the Israel Defense Forces (IDF), where she demonstrated her skills in administration and security. Throughout her career, Shiraya has exemplified dedication, strategic thinking, and an unwavering commitment to achieving excellence in every role she undertakes.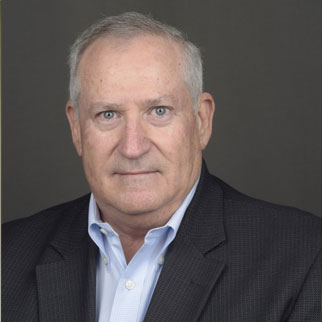 Oded Barlev, CPP®
President
Oded is a seasoned professional with a proven track record of leadership and management excellence. He has consistently excelled in B2B sales, fostering strong customer relationships, and implementing effective customer quality assurance processes. Oded's accomplishments include prestigious certifications such as the US DHS Safety Act Certification and Designation. With an MBA and a BS from Pepperdine University's School of Business and Management, Oded combines academic knowledge with practical expertise. Having held significant positions such as Vice President at REEF Technology, Sr. Global Security Manager at WeWork, and Vice President at ABM Industries, Oded brings extensive experience in overseeing large-scale regional operations.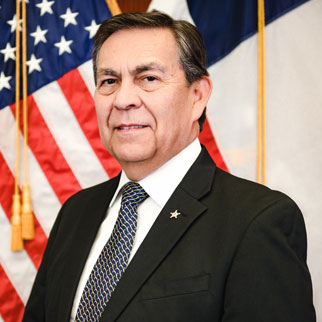 Anthony Chapa
Executive Vice President
An esteemed figure in law enforcement, Tony brings a remarkable career as a retired Senior Vice President of the United States Secret Service, culminating in his position as Assistant Director after an illustrious 22-year tenure. With unrivaled expertise, Mr. Chapa exhibited exemplary leadership and provided invaluable guidance in the Agency's global portfolio, encompassing executive protection and investigative operations. Notably, he also assumed the crucial role of Chief Technology Officer, further underscoring his multifaceted impact and Special Agent in Charge of the Los Angeles field office. His professional accomplishments were fortified by a Bachelor of Arts and Master of Arts in Political Science from St. Mary's University. Recognized for his indelible contributions, he proudly boasts a plethora of esteemed memberships, awards, and distinctions that exemplify his unwavering commitment to the field of law enforcement.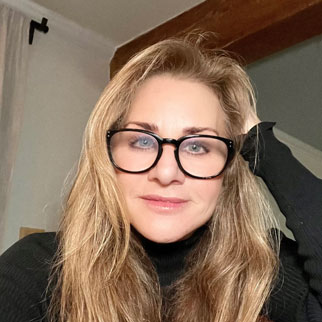 Karen Schakarov
Vice President
Karen Schakarov is an accomplished marketing and business executive known for her visionary approach and exceptional results. With a rare combination of development skills, management expertise, entrepreneurial zeal, and creative thinking, she consistently exceeds objectives and drives revenue growth. Karen's comprehensive senior management experience, strategic planning abilities, and expertise in marketing, brand development, and expansion make her a highly sought-after leader in the industry. Her strong communication skills, solid business relationships, and ethical leadership further enhance her impact and effectiveness. Karen works to develop and grow the Nastec relationships and has helped create, implement and manage meaningful programs dealing with the Unhoused crisis.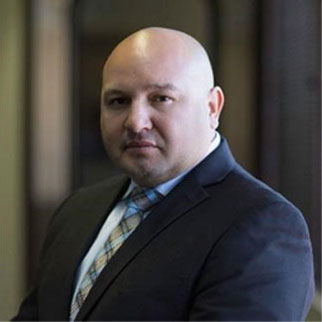 Rick Curiel
Director of Operations
With over a decade of experience, Rick excels in managing and implementing security programs for diverse clients such as private estates, schools, hotels, and public sector, and municipalities. As the Vice President of Operations at NASTEC, he leads the development of security and emergency planning initiatives. With a background as a Regional Operations Manager for a contract security service provider, Rick focuses on leveraging cutting-edge security processes and technology to enhance existing programs. He has a remarkable track record of establishing strong connections with Fortune 500 companies and collaborating closely with local, state, federal, and international law enforcement agencies to deliver effective and efficient security solutions in corporate environments.

23875 Ventura Blvd #204
Calabasas, CA 91302