TEAM
Providing the highest levels of service and confidence.
Welcome
NASTEC is one of the fastest growing and trusted international strategic security firms whose focus includes your specialized security requirements, advanced training needs, equipment acquisitions and customer service second to none.
We pride ourselves on offering our clients the best prepared, experienced and responsive teams of security professionals found anywhere in the United States and around the world. We will work non-stop to meet and then to exceed our clients' requirements and expectations.
NASTEC has provided advice and direction to many worldwide events that required logistical, detailed preparation and communications among many groups.
Our members have been credited for the professionalism and skills demonstrated at meeting the specialized demands of significant security events and venues around the world.
NASTEC stands ready to support you and your needs with specialize training, equipment assessments and advance security solutions addressing in all facets of executive and facility protection – and all in strictest confidence.
NASTEC is prepared to stand on-guard each and every day to ensure your safety and security.
Sincerely,

Anthony Chapa
Senior Vice President
SEAN BEN-MENAHEM
Founder & CEO
Sean, a dynamic entrepreneur, moved to the US in 1984 and worked in security and facility management, catering to schools and non-profit organizations. From there, he established his first corporation in 1994.
Prior to his move to the US, Sean had significant military experience in the Israeli Defense Forces (IDF) in addition has had various security, defense, SWAT, anti-terrorist training withinin Israel and the US. His interests, skills and expertise in risk assessment, executive protection and operations management have led him to founding Nastec International Incorporated.
Nastec International Inc. started as a physical security provider offering armed and unarmed security services to premier establishments as well as schools and non-profit organizations. Sean and his team of experts have provided a custom approach to catering unique and specialized services to each of their clients.
Now, after more than 20 years, Nastec International, Inc. has evolved into a leading investigation, risk, and security management company that also provides global government services.
We help our clients protect their people, performance, interests and reputations. We do this by offering a personalized and structured approach to investigation, security and law enforcement consulting and advisory services worldwide that provide insight, deliver assurance and instill confidence.
To identify and transform risk, our security consultants believe that immediate access to trusted counsel, critical insights and the full scope of information vital to strategic decision making is absolutely essential. We view our role as trusted partner and advisor to our clients. This is our purpose. It's who we are, and why we are successful.
SECURITY SERVICES AND MANAGEMENT
Nastec International, Inc. excels at understanding the client's security needs and works in partnership with them, providing a wide range of solution-based security consulting and applications to eliminate risk and improve efficiency in their operations. These services include: Security Program Development, Global Security Operations, Cybersecurity, Physical Security, Training & Development, Workplace Violence Prevention, Threat Assessments, Executive Protection, Physical Security and DNA-CSI Technology.
INVESTIGATIONS
Nastec International, Inc. provides all of our clients, both private and corporate, with a high level of service and commitment and delivers in the most efficient and professional way possible. Our company has earned an enviable reputation for being a highly professional, diligent and scrupulous security company, specializing in Background Investigations, Financial Fraud Analysis, Crisis Intervention, Forensic Accounting, Tracing, Covert Surveillance, Bug Sweeping, Vehicle Tracking and Due Diligence Investigations.
PROCUREMENT & ACQUISITION
Nastec Internatinal, Inc. is your portal to an efficient and quality procurement service for government acquisition of equipment and various products for military, law enforcement, emergency and disaster management needs. Nastec provides our clients access to our wide array of geographical networks along with best prices from international vendors, manufacturers and suppliers.
FAMILY OFFICE & ESTATE SECURITY MANAGEMENT
Nastec International, Inc. has a long history of providing trusted security advice and management to corporations and governments who rely on our experienced leaders, experts and multi-disciplinary teams. It is our goal to provide the highest levels of service and confidence to ultra-high-net-worth individuals and top management executives. We specialize in Lifestyle Management, Property Management, Executive Protection, Pet Logistics, Staffing, and HR Management for Single and Family Offices.
ANTHONY M. CHAPA
Senior Vice President
Anthony Chapa retired from the United States Secret Service after 22 years of service retiring at the rank of Assistant Director. Mr. Chapa served in the senior executive ranks within the Agency where he provided leadership and direction to the organizations worldwide responsibility of executive protection and investigations.
Mr. Chapa also served as the Chief Technology Officer of the Agency. His career assignments included tours in executive protection and investigation assignments in Washington, DC, Los Angeles, San Antonio and Bogota, Colombia. Mr. Chapa also served as the Special Agent in Charge of the Los Angeles field office.
EDUCATION
Bachelor of Arts & Master of Arts, Political Science, St. Mary's University, San Antonio, Texas
Senior Executive Service Development Program (SES), George Washington University (2002)
Certificate in Advanced Public Policy Leadership, Brookings Institute (2002)
Principal Federal Official Course, FEMA Emergency Management Institute (2004)
Completed extensive leadership and executive management training throughout career.
Graduate, SATC-103, US Secret Service Training Division (1986)
Graduate, Class President, San Antonio Police Academy (1982)
PROFESSIONAL MEMBERSHIPS
International Association of Chiefs of Police (IACP)
Association of Former Special Agents of the US Secret Service
Liaison Officers Association of Washington DC (former Board Member)
Hispanic American Police Command Officers Association (National Board)
American Society of International Security (ASIS)
AWARDS & DISTINCTIONS
2014 Leadership Award, presented by the Hispanic National Law Enforcement Association, Prince George's County Police Department Chapter, held December 2014 in Oxon Hill, MD.
National TRIO Achiever Award, presented by Council for Opportunities in Education (COE) at their 28th Annual National Conference held September 2009 in San Antonio, TX.
The Aguila Award, presented by the Hispanic American Police Command Officers Association (HAPCOA), at their 34th Annual National Training Conference held October 2007 in Las Vegas, NV.
The American Spirit Award, presented by the Pepperdine University Hispanic Council for meritorious leadership in Law Enforcement in September 2006 in Los Angeles, CA.
Lifetime Law Enforcement Achievement Award, presented by the Los Angeles Chinatown Public Safety Association at their 24th Annual Law Enforcement Awards Banquet in May 2006 in Los Angeles, CA.
Simon Bolivar Grand Cross – Order of the Democracy Medal, first American Diplomat to receive this award as ordered by distinguished members of the Colombian Congress in April 2005 in Bogota, Colombia.
President's Award for Equal Employment Opportunities in Law Enforcement, presented by National President of the League of United Latin American Citizens (LULAC) in July 2004 in San Antonio, TX.
Anthony Chapa has made several guest appearances on CNN.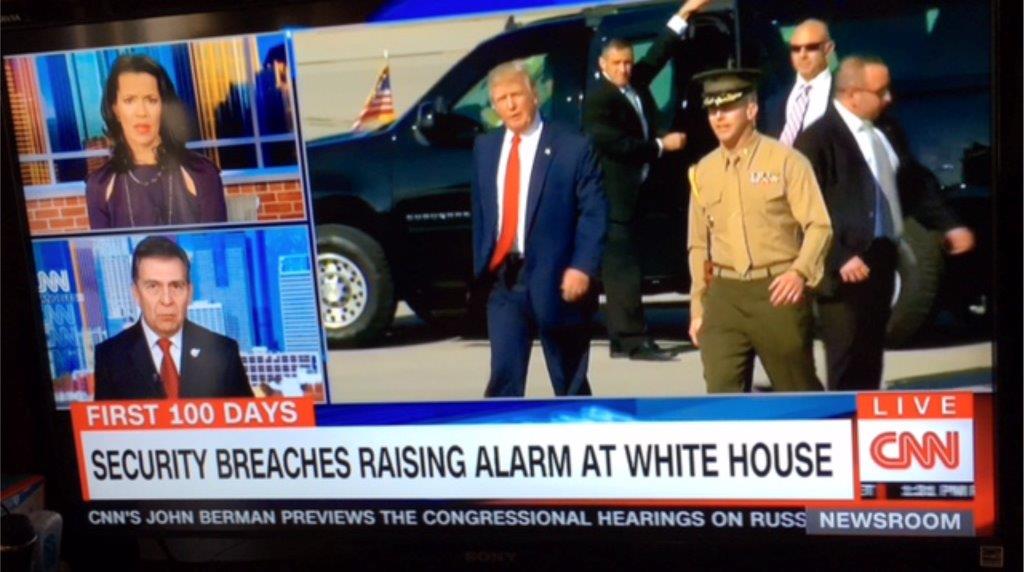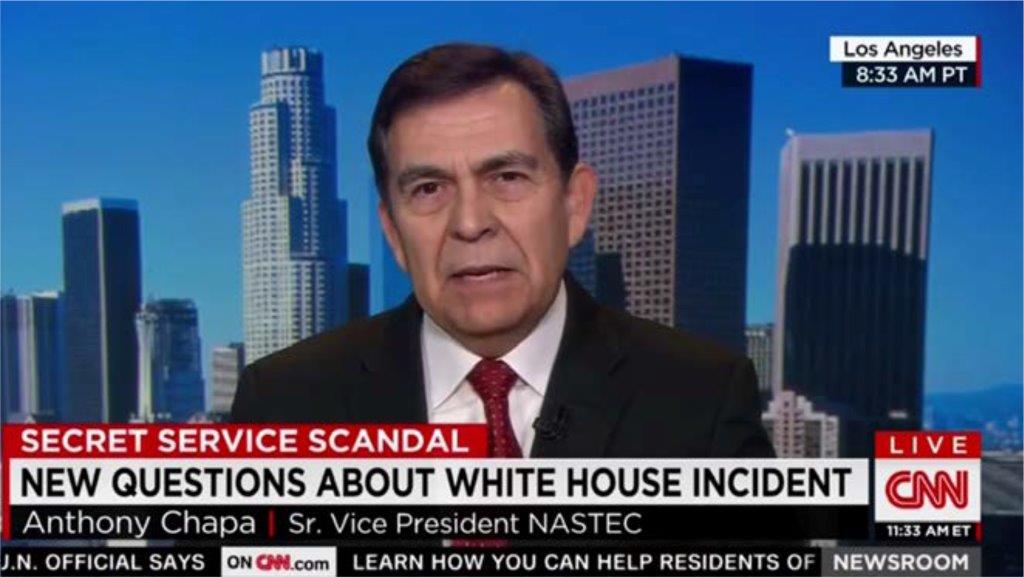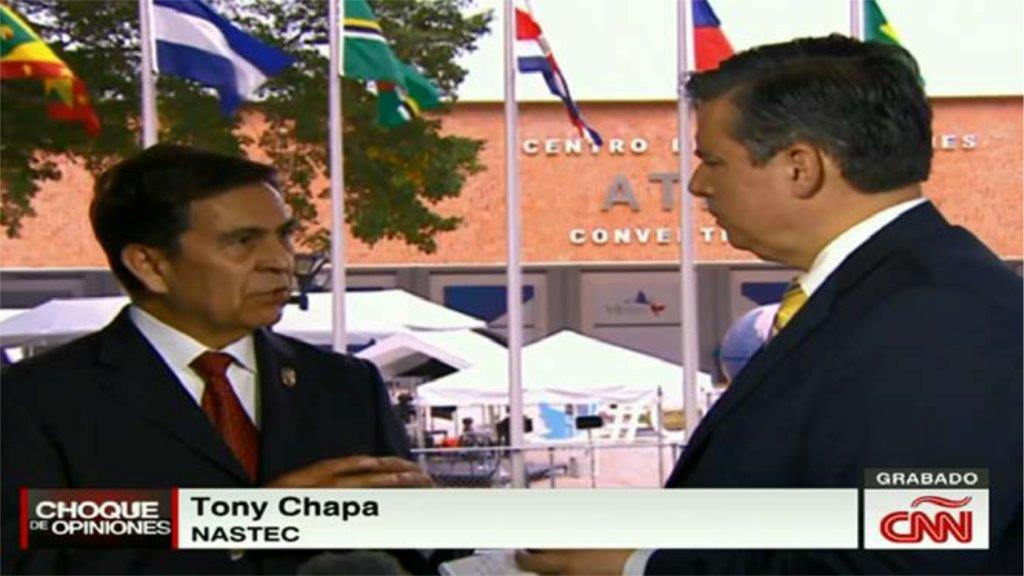 MARK CARMELI
Vice President
Mark Carmeli is a hands-on security expert with more than thirty years of experience within the field at a Domestic and international level.
Mark's was a commander in the Israeli Defense Forces, serving several tours with his combat brigade and is skillfully trained in military intelligence, infantry, martial arts, and other combative techniques and protocols.
Since immigrating to the U.S. in 1986, Mark has served as the Vice President of Operations for several leading security companies in the Greater Los Angeles area. His focus has been providing consulting, physical security (armed and unarmed), personal protection (VIP), private investigations, surveillance, access control, and information security services to private, corporate, public sector, and federal clients worldwide.
Additionally, Mark's specialty over the past fifteen years has been providing state-of-the-art CCTV systems to residential, multi-residential, commercial and industrial establishments.
His immaculate methodology, diligence and high standards make him and our NASTEC team an indispensable partner to clients in need of robust protection, in a world with increasingly sophisticated security and privacy threats.
SHIRAYA HONIG
Chief Financial Officer
For the past eight years Shiraya has overseen the financial activities of NASTEC. Ms. Honig has a Bachelor's Degree in Accounting from Cal State University Northridge and a Certificate from the Board of Accounting as a Certified Public Account. She also holds a California Private Investigator's license.
RICK CURIEL
Director Of Operations
For over a decade, Rick Curiel has managed and participated in the design and implementation of security programs for private estates, schools, hotels, and other private and public sector clients. As NASTEC Director of Operations, he is responsible for guiding the security and emergency planning programs for a variety of clients. Prior to joining NASTEC he was Regional Operations Manager for a contract security service provider.
Mr. Curiel's focus at NASTEC is on delivering state of the art security processes and technology to improve existing programs. He regularly establishes liaisons with Fortune 500 Companies and has a proven track record and thorough understanding of providing effective and efficient security solutions in corporate environments while working closely with local, state, federal, and international law enforcement.
NATASHA STECYK
Assistant Operations Manager
Natasha Stecyk graduated from Hofstra University with a Bachelor's Degree in Public Relations and English. As NASTEC Assistant Operations Manager, she is responsible for protection of personnel as well as property and personal assets in a global setting. MS. Stecyk is also responsible for identifying, developing and implementing of training programs for security agent and, training and deployment of systems to aid protection teams.
For the past eight years Ms. Stecyk has overseen the management of multiple estates, schools and other significant properties and sites. She maintains the highest level of integrity and discretion on all matters and is regularly entrusted with Nastec's most sensitive and complex client matters.