ROBOSCAN AERIA
ROBOSCAN AERIA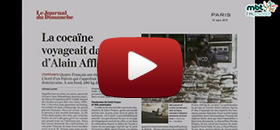 Under current practice and protocols, commercial aviation passengers and their luggage are thoroughly inspected. However, auxiliary services and private or general aviation — especially international flights arriving or departing from smaller airports with lower security levels — can be an important, less-scrutinized vector for the smuggling of weapons, narcotics and undeclared currency. The ROBOSCAN AERIA is a new and unique solution that closes this critical gap in aviation security by enabling within minutes the complete and thorough scanning of the entire aircraft without the crew or passengers on board.
Optimized for screening entire aircrafts, the vertical scanning frame delivers a clear radiographic image of the fuselage and wings, providing a high-resolution picture with unparalleled levels of detail. The ROBOSCAN AERIA is highly mobile and fully autonomous, able to be driven at rapid speeds to multiple sites without the need for additional resources or infrastructure requirements and ready to scan within 15 minutes of arrival. Through robotic operation, the entire procedure can be performed by a crew of two technicians: one process operator and one image analyst located outside the exclusion area, avoiding ionizing radiation exposure.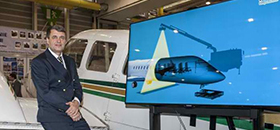 The Grand of Prix of the International Exhibition of Inventions 2013 awarded ROBOSCAN AERIA for its non-intrusive method and inspection system for airplanes, irrespective of their size. With more than 780 exhibitors from 46 countries and 60,000 visitors from all five continents, the International Exhibition of Inventions is the most important showcase exclusively devoted to innovation in the world.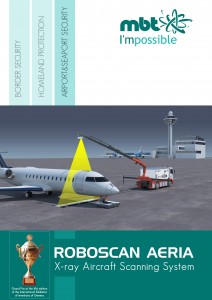 The ROBOSCAN AERIA contributes significantly to mitigating against the risk of human error in identifying hard-to-detect illegal cargo, and more importantly, doing so in a safe, controlled, effective manner. Nastec International is an authorized sales representative in North America. For further details or inquiries about the product, please download the brochure linked below, or feel free to contact us.