PRODUCTS & PROCUREMENT
NASTEC International has spent the last two decades providing the highest level of security services available worldwide. As a global leader, we work diligently to develop solutions that provide safety and security.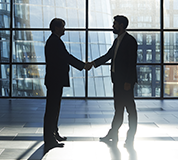 Procurement
Our systems specialists guarantee that the systems you choose not only meet the functional and technical requirements, but are installed timely and represent the best value for you. During system procurement, our specialists assist you by pre-screening bidders, conducting pre-bid conferences, answering bidders' questions, evaluating bids and negotiating contracts.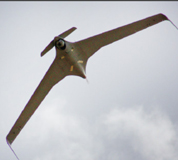 Aeronautics UAV
The use of Unmanned Aerial Vehicles (UAV), commonly described as a drone, is an aircraft without a human pilot aboard. These UAVs are a component of an Unmanned Aircraft System (UAS) that includes a ground-based controller, and a communication system. The advancement of the technological flight capabilities of UAVs varies in the degrees of autonomy: either under remote control by a human operator or autonomously by onboard computers. We can provide a UAS that will meet your mission needs, whether it's for a military, law enforcement, commercial, scientific, and other applications.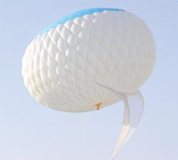 Shilat Ballon
The need for high-resolution, efficient stand-off aerial observation for security surveillance and response cannot be underestimated. Whether for routine or explosive ground operations, decision-makers require a reliable tool capable of accurately and quickly conveying information to them, without endangering the responding forces.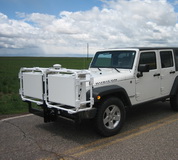 Nucsafe
Nucsafe is dedicated to providing the most reliable and highest performance scientific instruments to the nuclear safeguards industry and to law enforcement and federal agencies tasked with protecting public security and the common good. Nucsafe pledges to support clienteles by providing compelling solutions, reliable products and superior service and support. Nucsafe is constantly working to improve our products with innovative solutions at competitive pricing.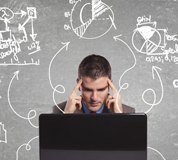 Mlogica
mLogica, a technology and product consulting company, was founded by leaders from leading technology organizations including Sybase/SAP, EDS/HP, CSC, and IBM. DmLogica has a team of Big Data architects, data scientists, engineers and developers who specialize in Cloudera and Oracle BDA Hadoop services with expertise in product administration, analytics, architecture, design, and development.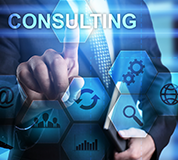 Octopus
OCTOPUS command and control software and apps allows information/cyber, safety, logistics security officers manage manpower, procedures and technology in day-to-day routine and in emergencies. OCTOPUS interfaces with all organization systems and links all end users through a mobile app. OCTOPUS allows for efficient management of technological systems and of information security, safety, logistics and security teams of the organization in one database. This software is designed for installation in secured sites and facilities, such as smart cities, banks, offices, factories, hotels, hospitals, shopping malls, airports and many more.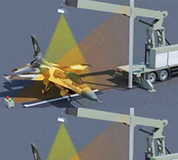 Roboscan Aeria DVM (Military)
The ROBOSCAN AERIA DVM Aircraft Scanning System solves the difficulty of ensuring the safety and structural integrity of military aircraft in a safe, efficient, and effective manner. Derived from the award-winning ROBOSCAN AERIA Technology Platform, the DVM dual view imaging system allows operators to obtain simultaneous top and side views of radiographed aircraft or helicopters in order to detect the damaging and potentially destructive effects of bullets or other objects penetrating the body of the machine.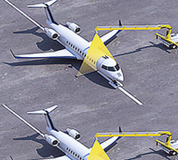 Roboscan Aeria (Civilian)
The ROBOSCAN AERIA contributes significantly to mitigating against the risk of human error in identifying hard-to-detect illegal cargo, and more importantly, doing so in a safe, controlled, effective manner. Nastec International is an authorized sales representative in North America. For further details or inquiries about the product, please download the brochure linked below, or feel free to contact us.