AERIA DVM
AERIA DVM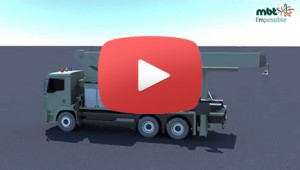 The ROBOSCAN AERIA DVM – assembled on a military-grade chassis – can be deployed in just 15 minutes by a two-member crew and is capable of being operated even in the theater of operations. The entire scanning process is remotely controlled with minimal impact for routine airfield operations and with no human exposure to harmful ionizing radiation.
Optimized for screening entire aircrafts, the dual view imaging system combined with dual energy material discrimination capability can reveal – down to a resolution of mere millimeters – damage to critical components such as electrical wiring, pipes, tubing, electronic boards, hydraulic/pneumatic componentry and other damage caused by munitions and other foreign objects.
Within minutes of scanning an aircraft, the vertical and horizontal screening frames generate clear radiographic images of the fuselage and wings with high resolution and unparalleled detail. Its high mobility ensures rapid deployment on or off roads from one site to another, and its fully autonomous capability means that no local resources are required for operation.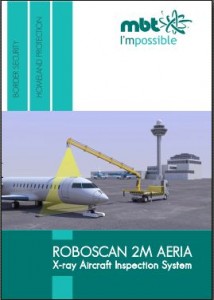 The ROBOSCAN AERIA DVM contributes significantly to (1) extending military equipment and readiness, (2) mitigating against the risk of human error in identifying hard-to-detect aircraft damage, and most importantly (3) saving lives by keeping aircraft having vital damage on the ground until repaired. Nastec International is an authorized sales representative in North America. For further details or inquiries about the product, please download the brochure linked below, or feel free to contact us.